Join the jolly Christmas decoration mania and get inspired by our DIY ideas.
Need some new and interesting Christmas decoration ideas? Make the jolliest Christmas ever by choosing one of our interesting, easy-to-make and beautiful ideas for festive style! Repurposed Christmas trees, Christmas ornaments and gifts, outdoor decorations in our Xmas gallery will inspire you to MIY the most beautiful Christmas decorations that you will love!
10. Make Your Own Tree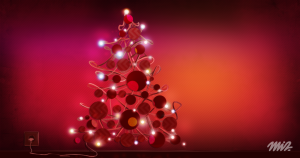 Why have just one Christmas tree? Decorate your wall with yarn and paper-circle stickers attached with tape. It looks great and kids will love it!
9. Design a Festive Table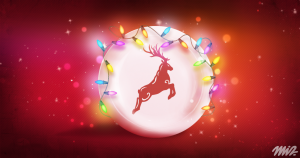 Arrange your table in a Christmas spirit! Set lovely reindeer plates with Santa napkins. Put some decorative glass jars with Christmas sweets and jolly candles with ribbons.
8. Re-purpose The Christmas Ornaments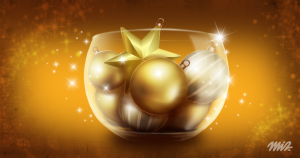 Shiny Xmas balls don't look good just on the tree. Place them in a decorative bowl and set it on the table, shelf, or wherever you like.
7. Ornament Your Banister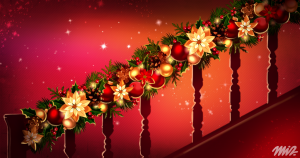 Place beautiful evergreen garland on your banister and attach some Christmas ornaments on it.
6. DIY Christmas Stockings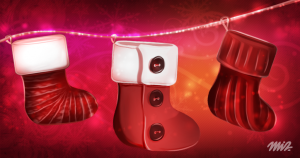 Cut your old sweaters and make your own Christmas handmade stockings.
5. Sprinkle The Fruit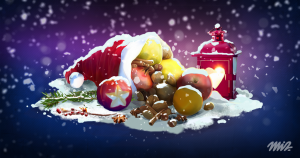 Achieve the icy frost effect on fruit. Sprinkle up the fruit bowl with shiny glitter!
4. Dress Up Your Window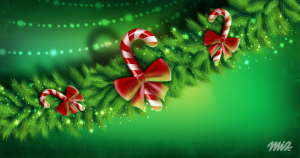 Hook the candy canes on the garlands attached on your window. Use the colorful ribbons for more festive look.
3. MIY Christmas Cards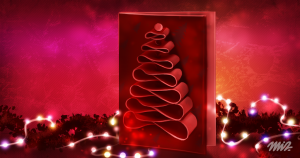 Send handmade greetings! Find your family photography, photography of your baby or make a paper Christmas tree and stick it to a card.
2. Host With Snowflakes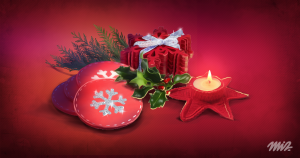 Stitch lovely silver snowflake decoration on red coasters and serve it on your Christmas party.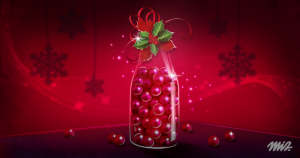 Fill the glass bottles with red or gold pearls and add the mistletoe on the top.
BONUS: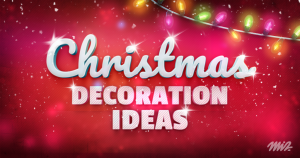 Beside all these beautiful ideas, don't forget to decorate your home with lot's of wreaths, embellish your mantel, to put elf on the shelf and to buy a Santa's costume to surprise your kids or beloved person. But, the most important thing is to keep your happy thoughts and to spread the cheer among people you love! Merry Christmas and may the magic of the holiday season stay with you throughout the upcoming year!
Also, check out these incredible 11 Unique Christmas Gifts!