Take a look at the list of some of the most original Christmas Gifts
The most festive time of the year is almost here – which means: EXCHANGING GIFTS! There is no better feeling than making your loved ones happy by giving them a nice Christmas gifts. However, all of us are troubled by one thought: what gift to buy and leave under the Christmas tree. There are numerous suggestions, so here are some of them:
11. Excellent French Wine from Bordeaux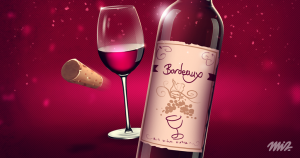 Located in southwestern France, Bordeaux is considered to be one of the best wine regions in the world. The first thing that pops into one's mind when Bordeaux is mentioned is quality French wine originating from this region. The best wine vintages are usually the most expensive. Good vintage wines need to mature at least ten years.
10. 3D Printing Pen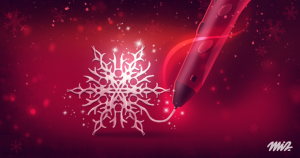 This is, definitely, a great gift – imagine having the possibility to draw all of your ideas in the air. Let your creativity run loose with this exceptional Christmas present.
9. Digital Photo Frame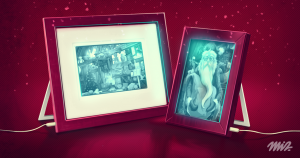 Everybody has a picture (or pictures) of their loved ones on their desk. We are used to putting those photos into frames made from carved wood, plaster, glass, ivory or metal. These days, we can use digital photo frames with lots of customization options to frame our precious memories. Put all of your vacation photos or kids' birthday pics into the digital photo frame, choose the 'slideshow' option and enjoy. In addition, your digital photo frame will change pictures every few seconds.
8. Weird and Cool Socks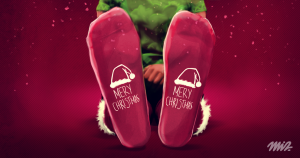 Socks with Christmas motifs or comic characters are definitely an original gift.
7. Sky Lanterns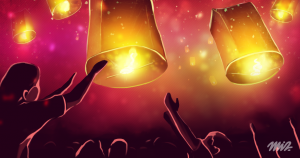 Sky lanterns are a nice surprise, which will lighten up any celebration and make an ordinary day special, magical and unforgettable. Wish upon a lantern and enjoy the view on it flying to the sky.
6. Trip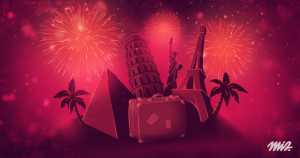 The Christmas season is an ideal time for a short trip. Treat your loved ones to a nice family vacation or a short tour of some of the world's famous destinations.
5. Scented Christmas Candles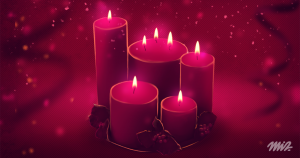 Even though they are everyone's favorite during the entire year, scented Christmas candles are definitely special, since they are an inseparable part of the festive Christmas atmosphere. There are many versions of these candles, but certain scents will fill your home with the spirit of Christmas. Give one of the following scents as a gift: fir, cinnamon, mandarin, cloves, berries.
4. Himalayan Salt Lamp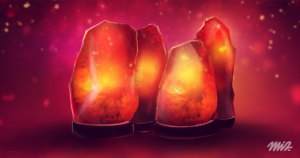 Besides being used as regular lamps, Himalayan Salt Lamps produce negative ions which clear the air of the room the lamp is settled in. The base of the lamp is a crystal dug up from the Himalayas, as a result it contains 84 types of minerals.
3. Runaway Alarm Clock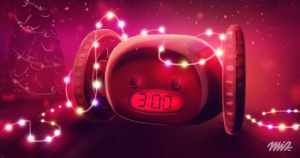 An ideal gift for all those who have trouble getting up from bed. An alarm clock that will wake anybody up, because you need to get out of bed and chase it around the room, to turn it off.
2. Molecular Gastronomy Kit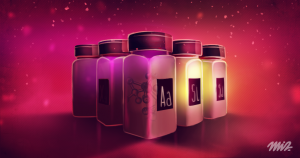 Give a new look to food preparing process! It will thrill everyone to get this gadget as a gift, because he or she could conduct various experiments every time they cook.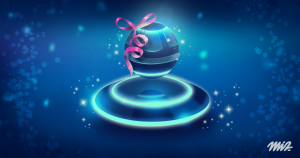 Enjoying your favorite music may look magical with a gadget that resembles something that came from outer space. It is an ideal gift for all those who like listening to music and also having a high-tech gadget in their home.
BONUS: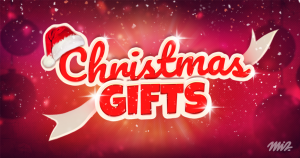 In the era of modern technology, you can also give the newest model of a smartphone, and a modern piece of clothing to fashionistas. If you are out of ideas or time to buy Christmas gifts, you can also give money to your loved ones. To all those who do not care about material things, you can gift a smile, a hug or a kiss. Therefore, you won't make a mistake! Have a very Merry Christmas!
Also, check out these 7 Best Christmas Movies!