The holidays are an ideal opportunity to enjoy your favorite pastime – watching movies! Regardless of your age, Christmas holidays are great for everyone to go back to childhood years, the most beautiful time in a life of a human. Enjoy the Christmas and New Year's holiday season and the Christmas movies which will surely evoke some nice childhood memories. Spend the most festive winter holidays in your warm home watching the best holiday movies. Take a look at our suggestions.
7. Four Christmases (2008)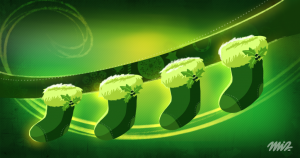 Brad (Vince Vaughn) and Kate (Reese Witherspoon) are a happy couple from San Francisco who has a unique holiday tradition. Every year they go on a holiday during Christmas to some warmer climates, but they always keep the destination of their trip a secret from their family. This year they told everyone that they were going to Burma to do charity work, when in fact they were going to Fiji, just for fun. Unfortunately for them, because of the bad weather, all the flights were canceled. To make the things worse, while Brad and Kate were waiting at the airport, the news reporter got them on camera. They caught them red-handed…
6. It's a Wonderful Life (1946)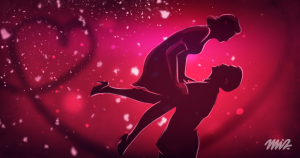 This masterpiece premiered in cinemas before Christmas, 1946, and it has drawn the attention of so little audience, and thus it brought to its producers and music directors William Wyler, George Stevens and Frank Copra only financial losses. But in time, it became the favorite Christmas movie which numerous TV stations broadcast around the globe during the most festive Christian holiday. This emotional, touchy, and interesting story of an American guy George Bailey (James Stewart) is an impressive ode to the life of the small and regular man, to traditional family values, to honesty, generosity, love, and kindness.
5. How the Grinch Stole Christmas (2000)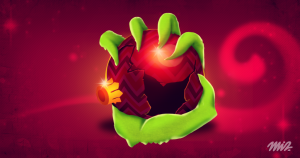 He's green, he's resentful, and he hates Christmas. From his home on the Mount Crumpit, the Grinch (Jim Carrey) observers citizens of Whoville who are enjoying the preparations of the Christmas celebration. The Grinch was born in Whoville, but he was banished from there because of his unusual looks. Ever since then, the festive mood of Whoville's citizens has been a thorn in his eye. Finally, the Grinch realizes that he's had enough of all that jolly spirit. So he plans, with the help of his dog Max, to steal the Christmas from the Whoville citizens. His plan is to run away with their presents, Christmas ornaments, Christmas trees, and all the other things that make this holiday so magical.
4. Miracle on 34th Street (1994)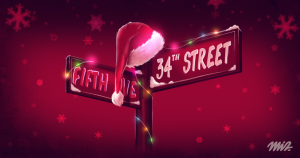 Six-year-old Susan (Mara Wilson) doesn't believe in Santa. Her mother, Dorey (Elizabeth Perkins), who works in a shopping mall, taught her that. This year, Dorey hires a man with a peculiar name of Kris Kringle (Richard Attenborough) to pose for children as the Santa in Macy's. However, this man claims to be Santa himself. He speaks many of the world's languages and informs children in what stores to buy the cheapest toys. Little Susan starts to believe that Kris truly is the real Santa.
3. Bad Santa (2003)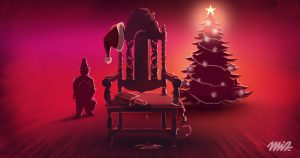 Two con-artists, one dressed as a Santa (Billy Bob Thornton) and the other dressed as his helper, the Elf (Tony Cox), have been traveling the country for the last seven years during Christmas holidays. This year, they apply for a job in a shopping mall, with the plan to rob it on Christmas Eve. However, Willie is falling apart. He's depressed and alcoholic and his unstable behavior draws the attention of mall security (Bernie Mac). But when befriending a small boy and a waitress who loves Santa, Willie discovers his emotional side. The movie has hilarious humor and it's a unique growth story of a man who has grown tired of his miserable life. In the end, he finds something worth fighting for.
2. Elf (2003)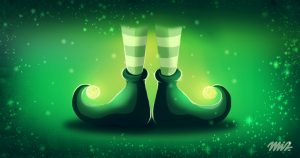 On one Christmas Eve, 30 years ago, Santa brought a gift with him from an orphanage – a little baby which crawled into his present sack. Although Santa's helpers, Elves, tried to raise him, he outgrew their houses and went to his hometown, New York, the world which was not very welcoming to him. The leading roles in the movie are Will Ferrell and Zooey Deschanel.
1. Home Alone (1990) – The Best of the Christmas Movies
The McCallister family goes on a family vacation. The list of things to pack: the plane tickets – check, the presents – check, the kids? Oh, wait…oops. Little Kevin (Macaulay Culkin) spends his time alone at home, eating tons of ice cream and watching gangster movies. His parents are in shock because they had forgotten their own child while packing. Now they are trying to get back home. But, Kevin is too busy enjoying himself. He is using Christmas to the maximum to be afraid that he spends the holiday all by himself. We can experience Kevin's Christmas by watching him jump on beds and bully the nasty burglars.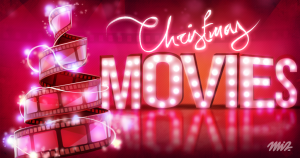 Whether you are a fan of melodrama, comedy, action, or horror movies, everyone enjoys watching Christmas movies. If you manage to watch all the above-mentioned Christmas movies, and you're left with some free time which you would like to use on watching more Christmas movies, our recommendations are also White Christmas (1954), A Christmas Carol (2009), Polar Express (2004), and many more.